Global Calibration Market Expecting a $2.9 Billion Growth in 6 Years
WiseGuyReports, a provider of market research reports, just released its 2016 analysis and forecast for the Global Calibration Services Market.
The report shows that the current market is estimated at $3.94 billion as of 2014. The global market, however, is expected to significantly increase over the next six years. Projected to grow at a compound annual growth rate of 7.3%, the global market is expected to reach $6.84 billion by 2022.
Many industry leaders are praising the report and recommend it for anyone in the calibration market.
"I recommend it as a planning tool for any organization that provides calibration services," said Dr. Malcolm Smith, committee chair for the National Conference of Standards Laboratories International.
The report outlines a strategic analysis of the calibration industry's ability to grow despite an economic crisis, high global competition, multidisciplinary calibration equipment requirements, and lack of skilled laborers.
Four main factors that are responsible for the market increase over the next few years are increased product quality awareness, protective maintenance, emergence of end user industries, and global government regulations.
Covering industries including aerospace,power generation, defense, electronics, communication, automotive, water, and petrochemicals, calibration is an important tool in the world today.
One of the most important aspects of all calibration is accuracy. The measurement tools required for any industries in any job need to be calibrated correctly; otherwise, serious problems could occur.
Calibration involves comparing the measurements of two separate instruments or gears. One is first calibrated using a known magnitude to act as a standard device while the other measures the unit under test. Some instruments have a wide range to work with as well: torque sensor units and load cells are designed to operate in temperatures ranging from -452 degrees Fahrenheit to 450 degrees Fahrenheit. Some measurement services can detect the smallest issues. An electrochemical fatigue crack sensor system can examine and detect cracks in a surface as small as 0.01 inches.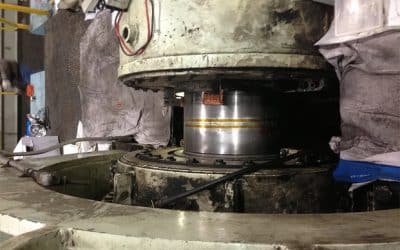 Basic Facts When it comes to an accurate manufacturing process,...
read more