Instrumentation & Electronics
Instrumentation & Electronics
Sensing Systems offers a wide range of Instrument and Electronic solutions to meet the requirements of any application.
All our sensors may be interfaced with electronic equipment to display, monitor, log, and analyze the desired measurements. Electronics include stand alone digital indicators and data loggers. It also includes other equipment such as analog to digital computer boards, voltage and current amplifiers, digital communication boards (Ethernet, RS-232, RS-485), and wireless systems. Other applications require sensors to interface with control equipment such as computers and programmable loop controllers (PLC). Sensing Systems utilizes instruments and electronics supplied by well known manufacturers. We setup and calibrate all our sensors and electronics together to produce a system calibration that is traceable to NIST standards.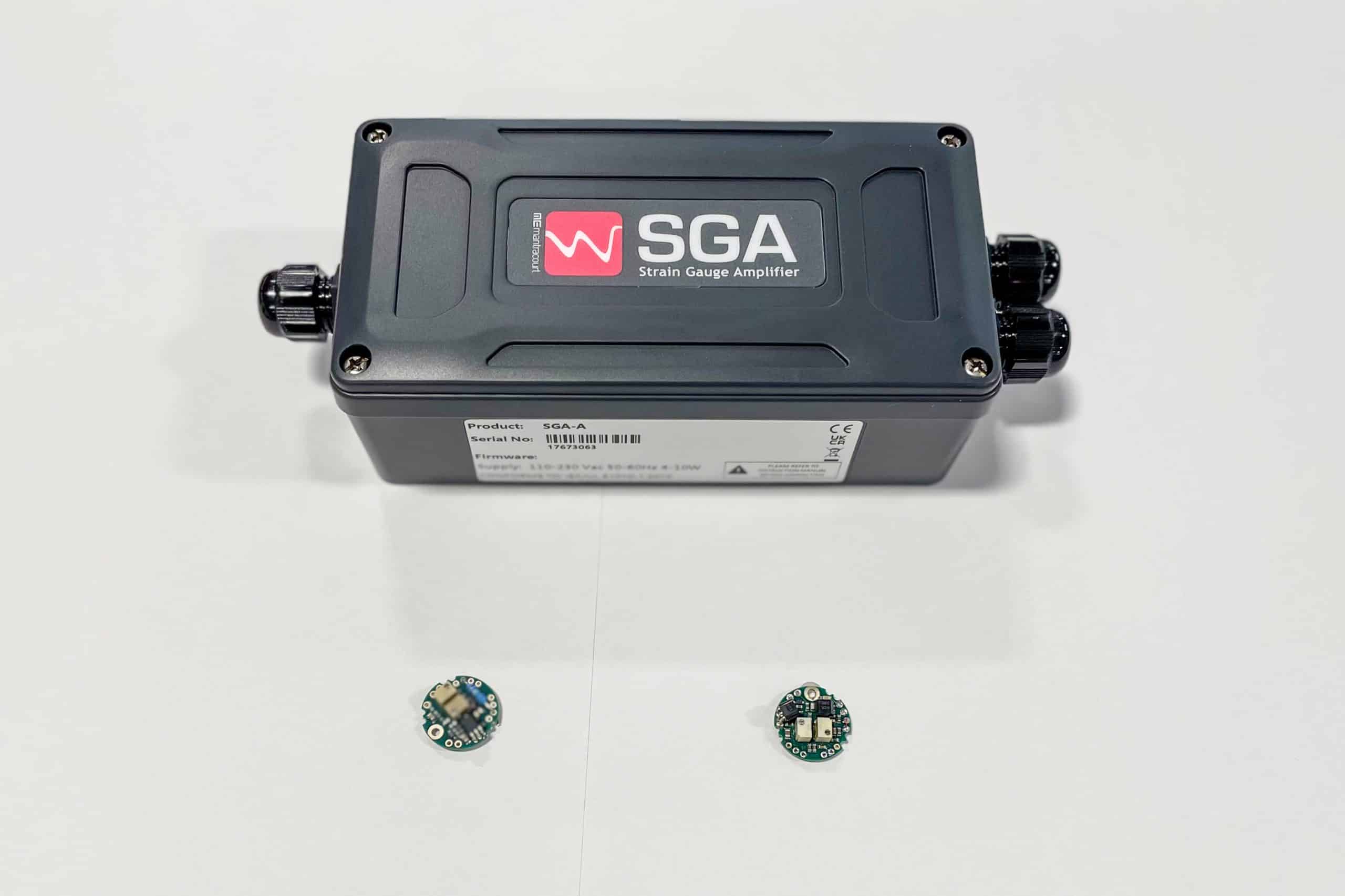 We offer a diverse range of analog output strain gauge signal conditioning modules to meet your specific needs. Whether you require integral amplifiers, bulkhead-mounted units, or DIN rail options, we have you covered. Our amplifier options deliver high speed and high stability analog outputs in 0-10 V, 0-5 V, ±10 V, ±5 V, or 4-20 mA.
Pair our sensors with a digital indicator for real-time load indication. Our selection includes versatile power supply options and flexible enclosure and mounting choices, ensuring seamless integration into a wide range of mobile or laboratory applications.
Digital Signal Converters and USB Modules
We offer a range of signal converter modules designed to convert a load cell or torque sensor input and provide a data output in a variety of bus and protocol formats, including RS232, RS422 RS485, CAN and USB. USB modules are ideal for obtaining a simple connection directly into a PC.
For applications where wired sensors are not practical, we offer a full range of wireless solutions. Wireless sensors can be paired with a wide array of output modules, displays, or software to fit your application. Bluetooth solutions are available to send data directly to your device.
Need help choosing the right instrumentation?
If you have a unique need, don't hesitate to contact one of our qualified specialists!
We'll be glad to answer any specific question you may have.