Force & Torque Measurement Products
We serve all industries where custom load and torque measurement products are required. This includes every sector of the economy. Our products include all of the standard load cells and torque sensors available. From beam, "S" type and single point load cells to reaction and rotating torque sensors. Our products go where none have gone before. Into the depths of oceans and high magnetic fields (up to 7 Tesla). Underground and surrounded by corrosive fluids and in cryogenic and high temperature environments (- 452 ˚F to + 1,300 ˚F).
We offer complete solutions for all load, force, and weight measurement applications.
Standard and custom load cells
Force sensors, force transducers, load transducers
Associated electronics & wireless options are available
We offer complete solutions for all torque measurement applications.
Standard, custom, and stationary torque sensors
Rotating torque sensors, torque transducers, torque cells
Associated electronics & wireless options are available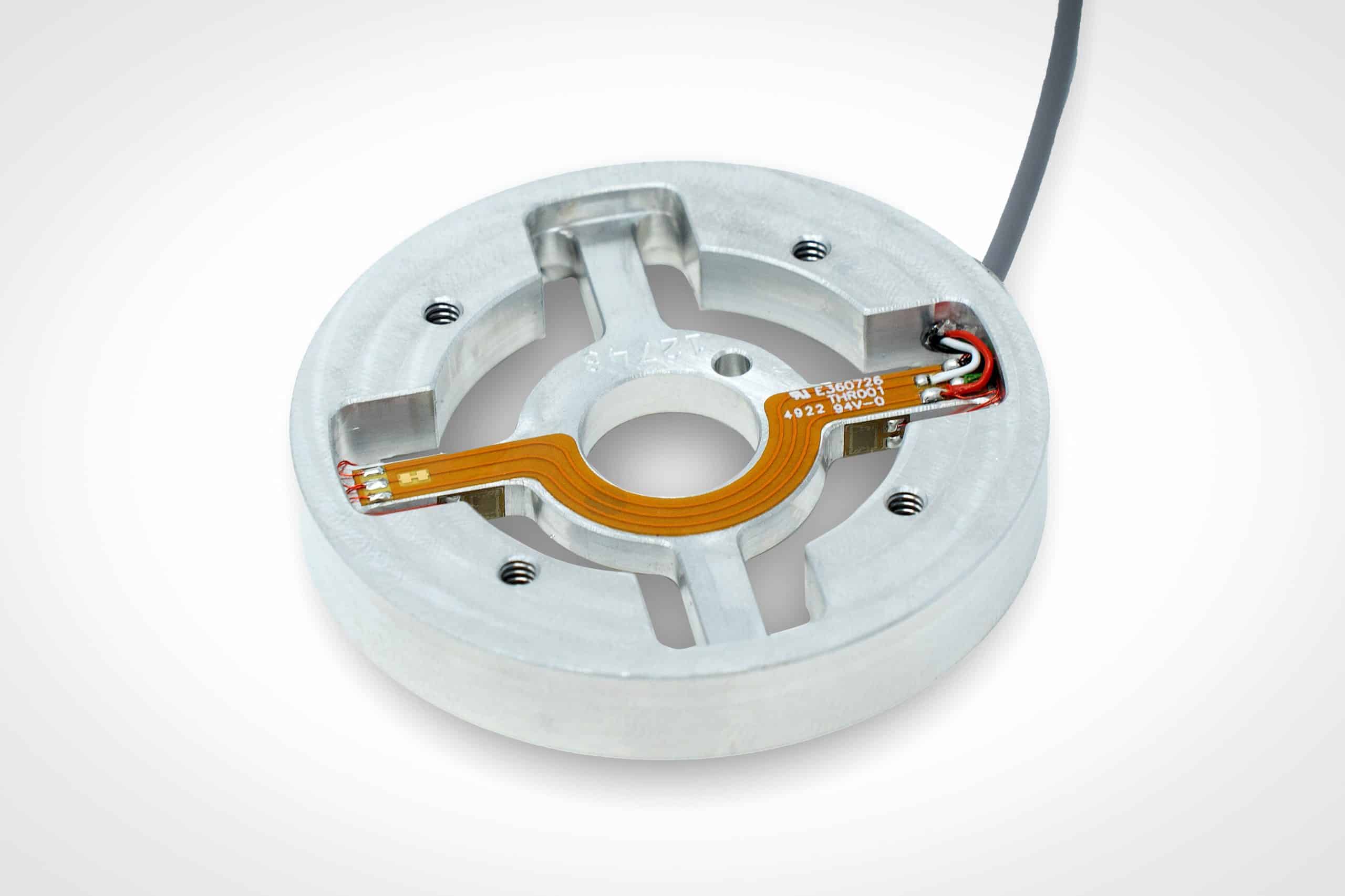 We design, manufacture and calibrate standard and custom calibration kits. These Kits are used to calibrate load cells, force sensors and torque sensors to NIST traceable standards.
Instrumentation & Electronics
We supply, setup and calibrate any instrument, amplifier, wireless communication equipment or digital display with any of our sensors. We integrate complete systems, sensors and electronics, to meet any monitoring and/or control application.
Custom Built for Your Needs:
Sensing Systems offers complete solutions for all force and torque measurement applications. We offer "Custom Off the Shelf" units by matching the required application to our existing designs which cover all capacities and configurations. We routinely transform existing machine parts into sensors by adding measurement capability. This is done by modifying an existing part or by manufacturing a new part identical in form, fit, and function to the original.
Standard delivery for "Custom Off the Shelf" sensors is two weeks from receipt of order. When needed, three to five day delivery can be met based on quantity requirements. Sensing Systems has delivered custom units in one day when the urgency of the projects demanded it. We will support critical applications by working overnight and weekends.
Do you have a specific need?
Sensing Systems has developed unique and innovative methods and procedures under challenging conditions and environments. If you have a unique need, contact one of our qualified specialists! We'll be glad to answer any question you may have. Just send us an email, give us a call or fill out the form below.