Strain Gaging Installation Services
Sensing Systems technicians perform professional strain gage installation services on a variety of parts and materials in-house and at locations across the globe. The methods and techniques employed by Sensing Systems set the standard for high quality strain gage installation, wiring, and encapsulation.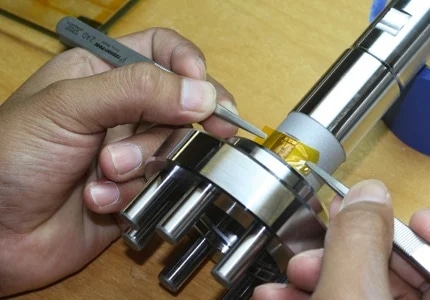 Strain Gauge Installation
Strain gage installation services can be performed on all materials, including but not limited to: steel, aluminum, titanium, plastics, carbon fiber, fiberglass, and concrete. Installation services for all types of strain gages including standard foil strain gages, weldable strain gages, and semiconductor strain gages is available. The techniques and experience of our technicians allows strain gage installations to be performed on any contoured surface, in tight spaces, and into blind holes.
Sensing Systems prides itself on quick turnaround and delivery. To quickly react to customers' requirements, Sensing Systems has on hand all the required components for complete strain gage installation. In addition to all types of strain gages, this includes materials for surface preparation and cleaning, strain gage bonding adhesives and epoxies, and protective coatings.
All strain gage installations are completed to quality standards conforming with ISO 9001. Additionally, in house installations are compliant with RoHS standards if required. All strain gage installations performed by Sensing Systems are capable of integrated temperature compensation using a dummy gage. Any zero offset as a result of bonding the strain gages is reduced by performing a zero balance operation after all wiring and any required calibrations are complete. Strain gage installation services performed by Sensing Systems can be made capable of withstanding the harshest environments. Sensing Systems utilizes protective coatings and proper techniques for installations exposed to extreme high or low temperatures and pressures, and corrosive, chemically active, and magnetic environments. Sensing Systems also specializes in strain gage installations for underwater or submersible environments.
Using the correct techniques and materials, strain measurements as small as 10 μin/in all the way up to 10,000 μin/in are accurately achievable. Depending on the application and requirements, Sensing Systems technicians may wire the strain gage installation in quarter and half Wheatstone bridge configurations with completion resistors, or as a full Wheatstone bridge. If required, a shunt resistance calibration can be performed and provided with any installation. Sensing Systems also provides signal conditioning amplifiers and data acquisition equipment to complete a strain measurement system.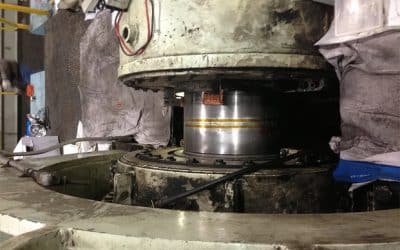 Basic Facts When it comes to an accurate manufacturing process,...
read more