3 Tools For Torque Measurement
Virtually every sector of the economy requires custom load and torque measurements to function. The automotive, medical, power generation, and construction sectors are some of industries that require special measurement products and services in order to maintain functioning infrastructures.
When maintaining and repairing these essential systems, it is important to know what tools for torque measurement will deliver accurate and exact information needed to proceed with repairs.
Here is a list of some important tools for torque measurement to keep in mind when it comes to maintaining a machinery with rotating parts:
Calibration is important not just to receive satisfactory results, but often to comply with government regulations. This is particularly true in fields like the pharmaceutical and medical testing fields. The calibration of any instrument requires the comparison of the measurement of two instruments: one with a known magnitude, also known as the standard, and the unit under test. It is important to get a calibration kit for the exact purpose you intend to use it.
Torque Wrenches
The torque wrench is used to precisely apply a specific torque to to a fastener, like a nut or bolt. Invented by Conrad Bahr in 1918 while he was working for the New York City Water Department, the torque wrench prevents the over tightening of bolts. This handy tool is still in wide use because of its precision.
Before you make a diagnosis on your rotating part, makes sure you are getting accurate torque measurements. Opting for a custom torque sensor is often the best way to go. When they exceed the calibration limit, they are exercised to their nominal capacity, but are only calibrated to 360,000 lbs.in. Torque sensor units, like load cells, are designed to operate in quite a large temperature range — from -452 degrees F to 450 degrees F.
In addition to owning and using these tools, it is important to know when to enlist the help of services from measuring and sensing specialists, who have developed special, unique approaches to manufacture, instal, and maintain these measurment products. When the problem is underwater or in corrosive environments, it might be well worth it to call in the pros.
Topics: Basic Fundamental Facts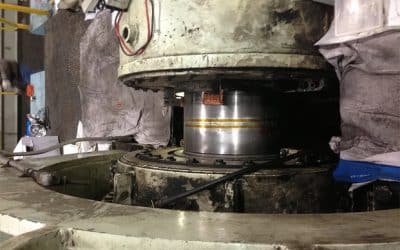 Basic Facts When it comes to an accurate manufacturing process,...
read more